Off-road Maintenance Tips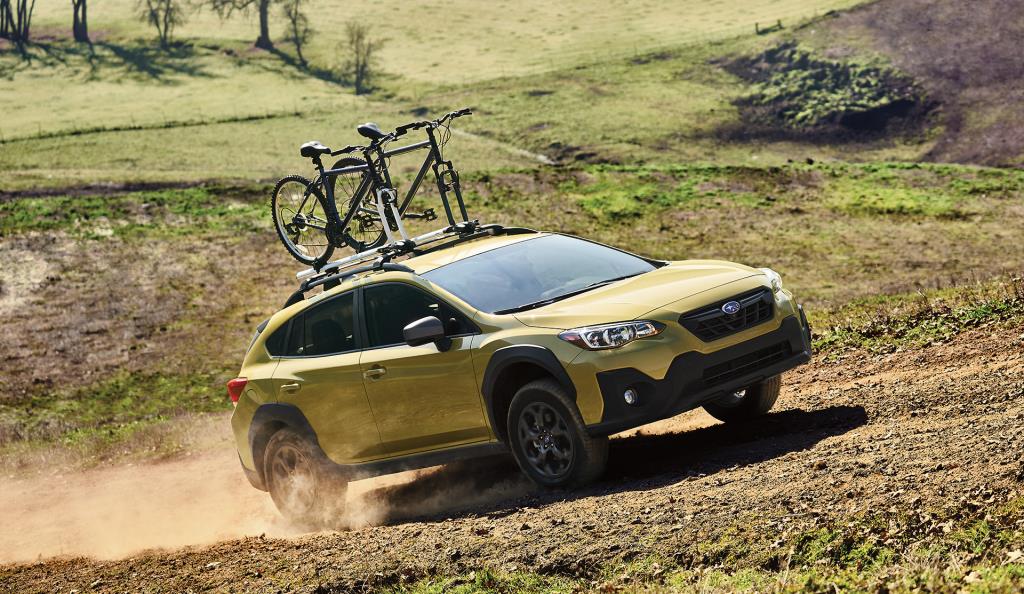 Off-road Maintenance Tips
If you enjoy off-roading, it is essential to have your vehicle in the best mechanical condition to avoid mishaps during your expeditions. At Subaru of Orillia, we offer high-quality maintenance, servicing, and parts for off-road vehicles to ensure they can serve you for extended periods.
Off-Roading
Driving in the mud, sand, and rocks for fun constitutes all that off-roading is about. You require a vehicle with tough suspension parts, decent ground clearance, and a powerful engine to tackle such rough terrains. At our dealership in Orillia, we have several Subaru models that have a reputation for high off-road capabilities. They include the Subaru Outback, Subaru Forester, and the Subaru Crosstrek. Browse our new inventory to find pricing and availability for these impressively capable models.
Vehicle Modifications
Despite being naturally capable of handling the off-road, your vehicle could use several enhancements to ensure your off-roading experience is more enjoyable. Using all-terrain tires, for instance, enhances your vehicle's grip on slippery terrain, which means you will not get stuck easily. Moreover, increasing your vehicle's ground clearance will help improve your off-road experience by making it easy to drive over rocks or other large debris. This is achievable through larger tires and modifying your suspension.
Off-road Accessories
There are numerous challenges you could encounter during your off-road expedition. Therefore, you must carry off-road accessories to help you tackle the rough terrain. Air compressors are critical during your off-road journeys since they enable you to inflate and deflate your tires for a more effortless off-road experience. Driving on demanding terrains may also require you to add skid plates to prevent damaging your oil sump and other critical engine parts during your adventure.
Mudding
Mudding means driving your off-road vehicle through lake beds, wet fields, and muddy areas. You may require several accessories to fully enjoy your mudding expedition, including running boards, winches, and traction mats.
Finance With Us!
Are you interested in an enjoyable off-road driving experience? Visit Subaru of Orillia today and get your hands on a capable off-road Subaru model. Our finance centre will help you get affordable payment plans that suit your budgeting wants and needs. Besides, if you have a used vehicle, we offer a trade-in program that allows you to get a new model at a discounted price in exchange for your current vehicle.
Hours
Monday

8:00AM - 5:00PM

Tuesday

8:00AM - 5:00PM

Wednesday

8:00AM - 5:00PM

Thursday

8:00AM - 7:00PM

Friday

8:00AM - 5:00PM

Saturday

8:00AM - 1:00PM

Sunday

Closed
See All Department Hours
Dealership Hours
Monday

8:00AM - 7:00PM

Tuesday

8:00AM - 7:00PM

Wednesday

8:00AM - 7:00PM

Thursday

8:00AM - 7:00PM

Friday

8:00AM - 6:00PM

Saturday

9:00AM - 4:00PM

Sunday

Closed
Parts Dept. Hours
Monday

8:00AM - 5:00PM

Tuesday

8:00AM - 5:00PM

Wednesday

8:00AM - 5:00PM

Thursday

8:00AM - 7:00PM

Friday

8:00AM - 5:00PM

Saturday

8:00AM - 1:00PM

Sunday

Closed
Service Dept. Hours
Monday

8:00AM - 5:00PM

Tuesday

8:00AM - 5:00PM

Wednesday

8:00AM - 5:00PM

Thursday

8:00AM - 7:00PM

Friday

8:00AM - 5:00PM

Saturday

8:00AM - 1:00PM

Sunday

Closed